The Second Review Meeting of Deans Committee was held at Shah Abdul Latif University, Khairpur presided over by Vice Chancellor Prof. Dr. Khalil Ahmed Ibupoto.

Talking to the participants of the meeting, Prof. Dr. Khalil Ahmed Ibupoto said, it is our collective responsibility to make this institution vibrant and service oriented for the country and to impart quality education to our generation who could perform positively in the society and community at large.

During the meeting, the status of online classes was discussed at length, admission process 2021 was also revisited including the status of Postgraduate Studies programs. Wherein, the modality of L.L.B (Five Year Program) was also discussed and deliberated.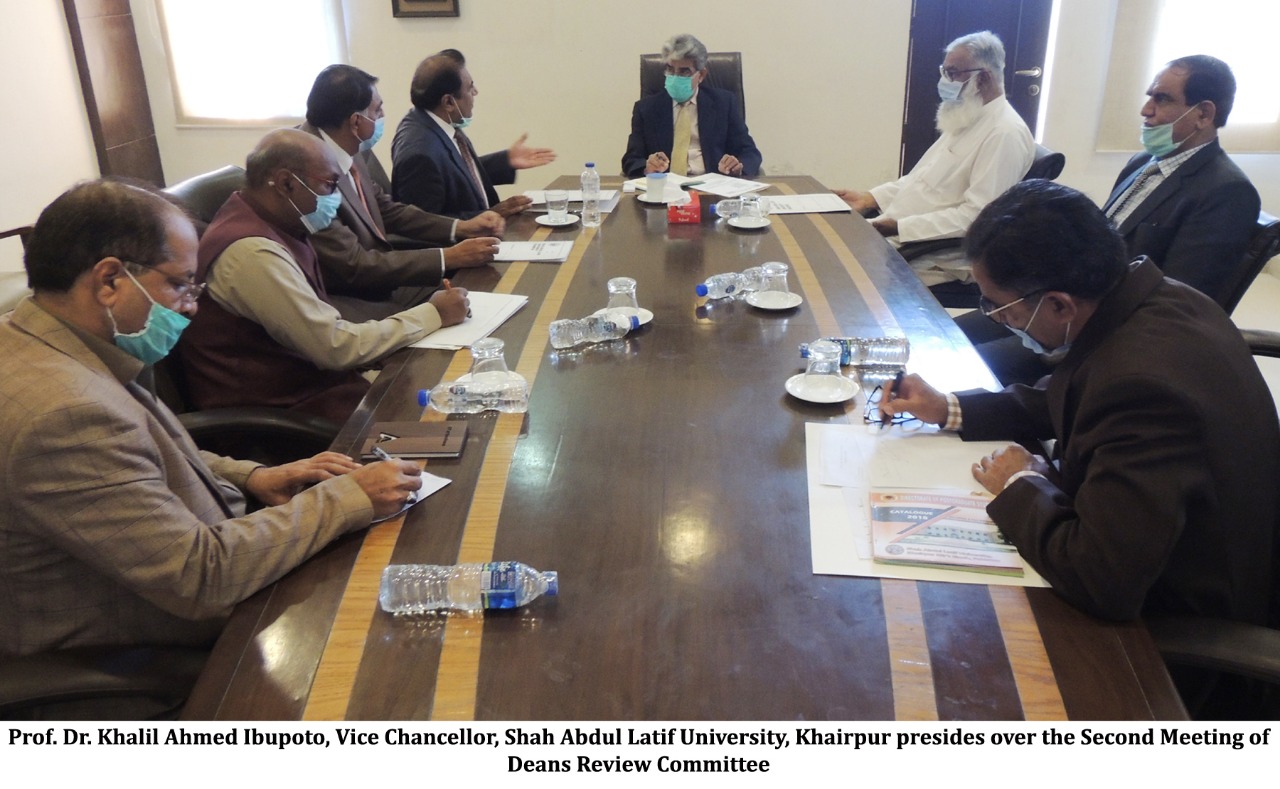 Prof. Dr. Mumtaz Hussain Mahar, Dean Faculty of Physical Sciences, Prof. Dr. Ghulam Mustafa Mashori, Dean Faculty of Arts & Languages, Prof. Dr. Imdad Hussain Sahito, Dean Faculty of Social Sciences, Prof. Dr. Mumtaz Ali Junejo, Dean Faculty of Management Sciences, Prof. Dr. Ghulam Abbas Shar, Dean Faculty of Natural Sciences, Advocate Mr. Manzoor Hussain Larik, Dean Faculty of Law, Prof. Dr. Taj Muhammad Lashari, Director Media & Public Relations, Prof. Dr. Tajnees Pirzada, Director Postgraduate Studies, Mr. Mureed Hussain Ibupoto, Registrar, Syed Muneer Shah, I.T Manager, Mr. Shahid Hussain Mahar, Incharge Director Admissions and others attended the meeting.