DR. KHALIL IBUPOTO VISITS THE ACADEMIC BLOCK   

Prof. Dr. Khalil Ahmed Ibupoto, Vice Chancellor, Shah Abdul Latif University, Khairpur paid a visit of new Academic Block constructed under the Strengthening of Academic Facilities (SAF) Project funded by the Higher Education Commission, Islamabad.

Prof. Dr. Khalil Ahmed Ibupoto narrated that we are committed to provide the modern facilities to the students in order to get quality education with excellence. Dr. Ibupoto advised the Dean Faculty of Social Sciences Prof. Dr. Imdad Hussain Sahito and Dean Faculty of Natural Sciences Prof. Dr. Ghulam Abbas Shar to convene a meeting with the concerned Heads of the Department of Allotment Committee to a lot the space for Departments at earliest on the basis of mutual consensus and cooperation so the process of allotment and shifting be made without any delay.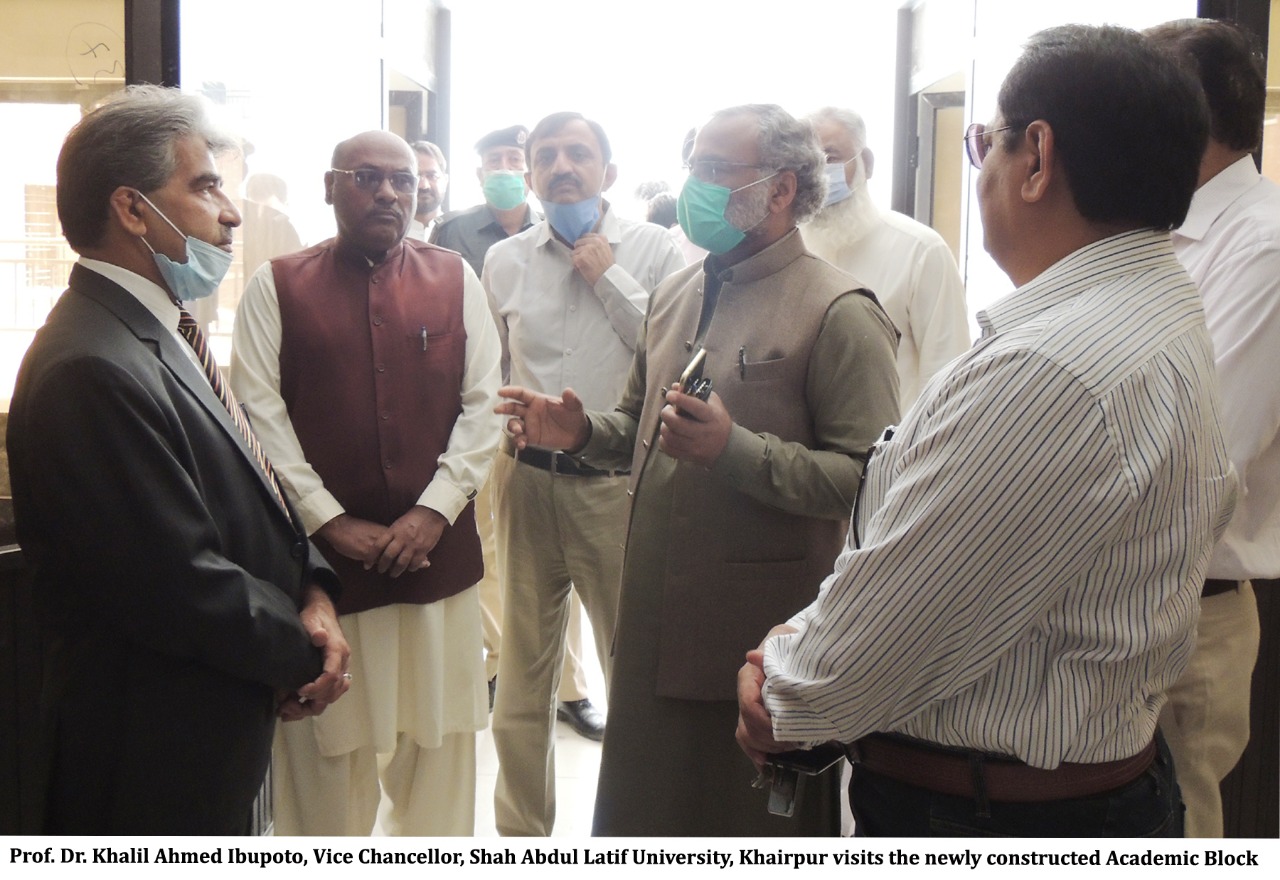 Meanwhile, Dr. Ibupoto also visited the security spots of the University to oversee the security arrangements to beef up the security apparatus and directed the Chief Security Officer to remain vigil on every spot.

During the visit, Prof. Dr. Muhammad Hassan Khaskheli, Chairman Department of Biochemistry, Prof. Dr. Taj Muhammad Lashari, Director Media & P.R, Mr. Nisar Ahmed Noonari, Director Finance, Engr. Ghulam Asghar Shaikh, Project Director (Works), Engr. Ghulam Mujtaba Abbasi, Director Technical and others were present