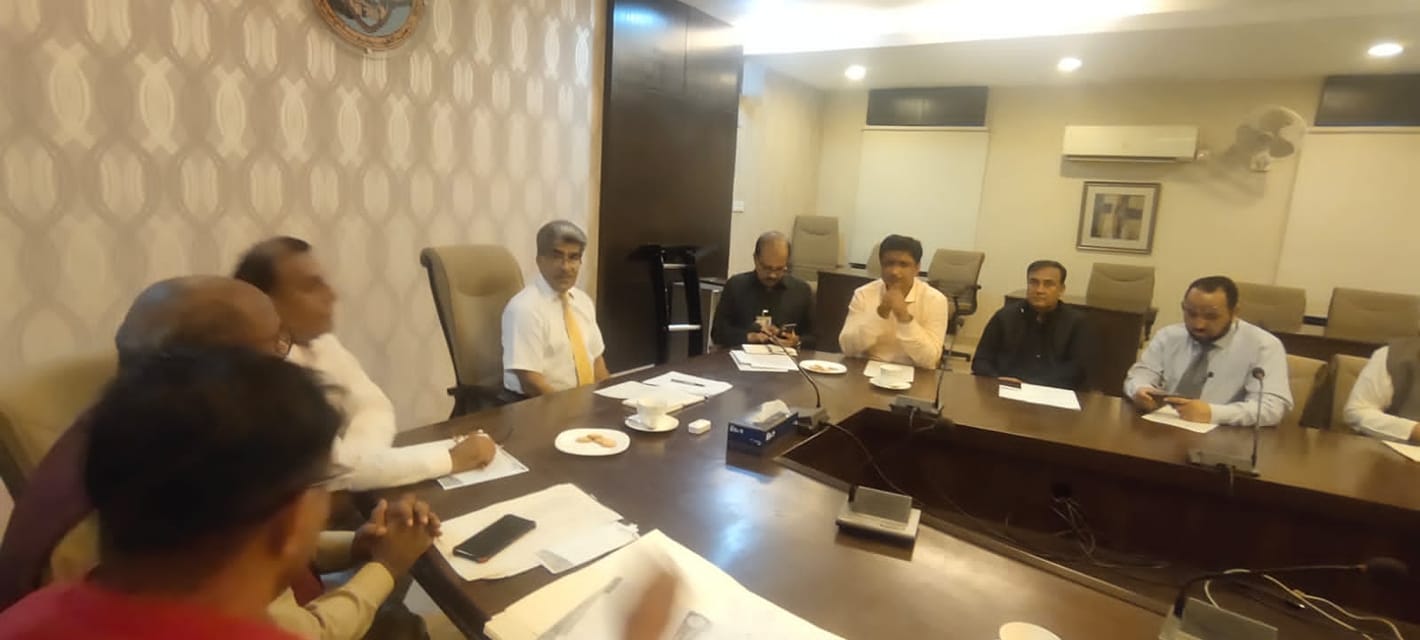 A meeting of the Organizing Committee of Three-Day International Conference on "Climate Change and Traditional Agriculture Pattern in Pakistan: Implication and Solution" being organized by the Department of Geography was held at Shah Abdul Latif University Khairpur presided over by the Vice Chancellor Prof. Dr. Khalil Ahmed Ibupoto.
Speaking on this occasion, Prof. Dr. Khalil Ahmed Ibupoto said that agriculture production is one of the major challenges of the 21st Century in the era of global environmental problem such as climate change. In the current situation, climate change is a major threaten to agriculture sector. It has adverse effect on agro economic system. Agriculture is one of the largest sector that sustain livelihood.

The Vice Chancellor said that the Department of Geography is holding third consecutive international conference so it is matter of rejoice for me.
Dr. Noor Hassan Chandio, Incharge Department of Geography briefed the house that conference will be held on 26-28 October 2021 on various themes i.e. climate change and water crisis, climate change and agriculture pattern, water management and agriculture, flood and disasters, climate change and new seed varieties. He revealed that 55 scholars will present their research papers. Professors and Scholars from Egypt, China and Turkey will participate in the conference. During the inaugural ceremony, the Vice Chancellors of different Universities of Sindh will grace the occasion. At the Concluding Ceremony, Provincial Minister for Climate Change, Coastal Development and Universities & Boards Mr. Muhammad Ismail Raho will be the chief guest.
The pre- arrangements of conference were reviewed thoroughly in order to organize the conference in briefing manner. Prof. Dr. Mumtaz Hussain Mahar, Dean Faculty of Physical Sciences, Prom Dr. Taj Muhammad Lashari, Dean Faculty of Social Sciences, Prof. Dr. Amir Ali Chandio, Prof. Dr. Qasid Mallah, Dr. Naveed Ahmed Shaikh, Mr. Mureed Hussain Ibupoto, Registrar, Syed Muneer Shah, I.T Manager and Members of Organizing Committee attended the meeting.