A consultative meeting of freelancers of Shah Abdul Latif, University was held in the Center for Entrepreneurship Development, Chaired by Dr. Raheem Bux Soomro, Director CED and Co-Chaired by Dr. Samina Rajper, Director ORIC. Challenges faced by freelancers, the Impact of COVID-19 in the freelancing market, Role of the university in facilitating freelancers were discussed briefly in the meeting.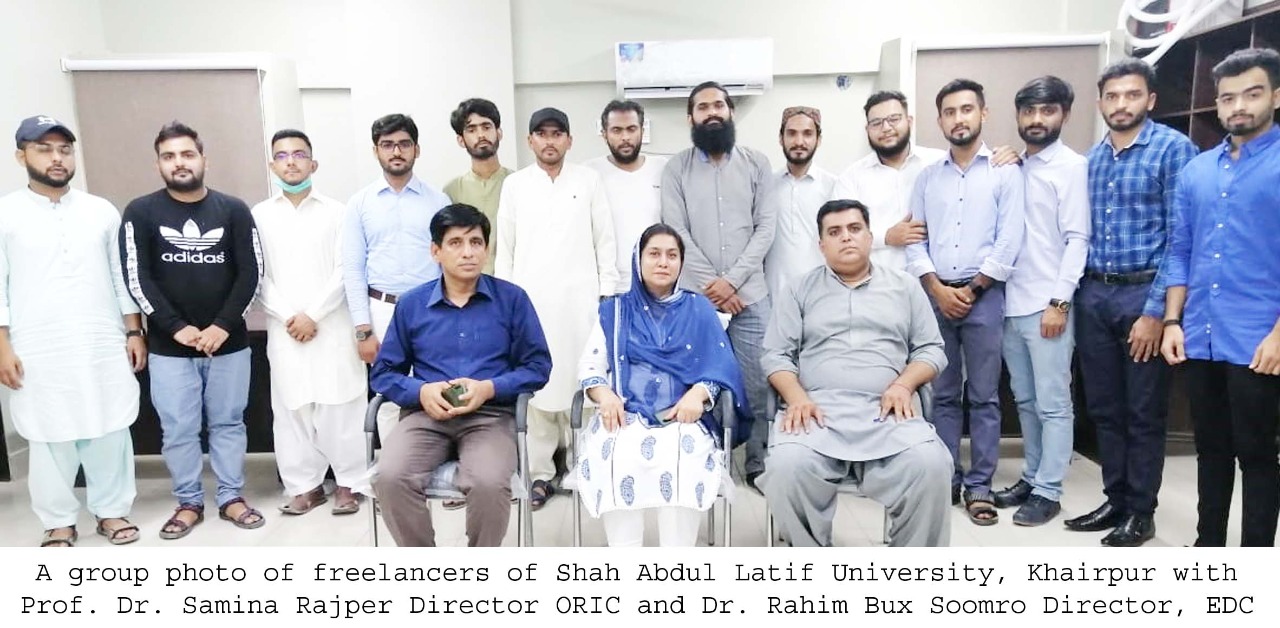 Talking to the participants of the meeting, Dr. Samina Rajper remarked that students must learn trending tech-related skills to provide different services in the freelancing market. Dr. Samina applauded the efforts of Vice Chancellor Prof. Dr. Khalil Ahmed Ibupoto for streamlining and strengthening the ORIC in line with the Higher Education Commission's yardstick.

Dr. Raheem Bux Soomro said that the Center of Entrepreneurship Development is committed to provide facilities for the freelancers of this university.

Mr. Hissam Sarwar top rated freelancer of Pakistan delivered the motivational speech and answered various questions asked by the participants of the meeting.

The meeting was ended by vote of thanks from the participants.