Engineer Waheed Ahmed Mangi, Incharge Director General (Planning & Development) Higher Education Commission (HEC), Islamabad and Project Director Sub-Campuses HEC paid a visit of Shahdadkot Campus of Shah Abdul Latif University. Prof. Dr. Chandad Lal Rohra, Pro-Vice Chancellor, Shahdadkot Campus and Faculty Members welcomed the guest.

Prof. Dr. Chandan Lal Rohra briefed the guest about the potential of the campus and future possibilities for strengthening campus.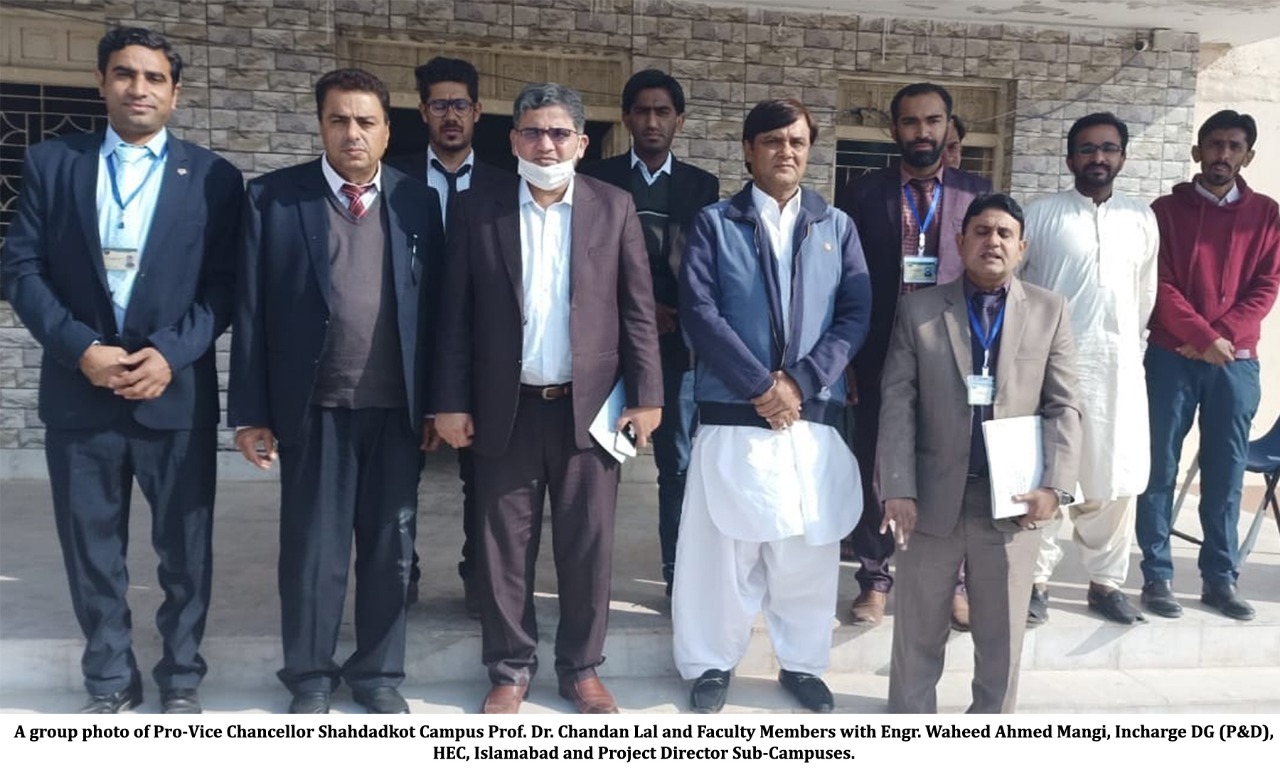 Speaking on this occasion, Engr. Waheed Ahmed Mangi lauded the efforts of incumbent Pro-Vice Chancellor for getting the site for campus on CPEC road. He encouraged the young faculty members for their commitment and devotion. He briefed the importance of HEC and its functions for smooth work with sub campuses which are working under HEC. He assured of granting the funds to the campus on emergency basis. He emphasized upon quality education and told that these campuses could succeed in achieving better results of quality education in remote areas which would serve the real purpose of establishment of these campuses.

Mr. Mangi appreciated the visionary leadership of Prof. Dr. Khalil Ahmed Ibupoto, Vice Chancellor, Shah Abdul Latif University, Khairpur for capacity building of academic and administrative staff for organizing training workshop. His role is excellent in order to run the academic and administrative affairs of the Sub-Campuses.  

The Assistant Commissioner Taluka Shahdadkot Mr. Sajjad Hyder Qadri assured the Pro-Vice Chancellor to support him in every matter related to education for the betterment of the campus.

Additional Deputy Commissioner Qambar Shahdadkot, Mr. Amir Hussain Panhwar felt his entire satisfaction over the environment of the institution and assured to assist in all affairs of the campus.

Later the Project Director visited the campus and also interacted with faculty members and administrative staff.