The Cake Cutting Ceremony of Christmas was held at Shah Abdul Latif University, Khairpur. Vice Chancellor Prof. Dr. Khalil Ahmed Ibupoto performed the Cake Cutting Ceremony organized by the Employees Welfare Association (EWA), Shah Abdul Latif University, Khairpur.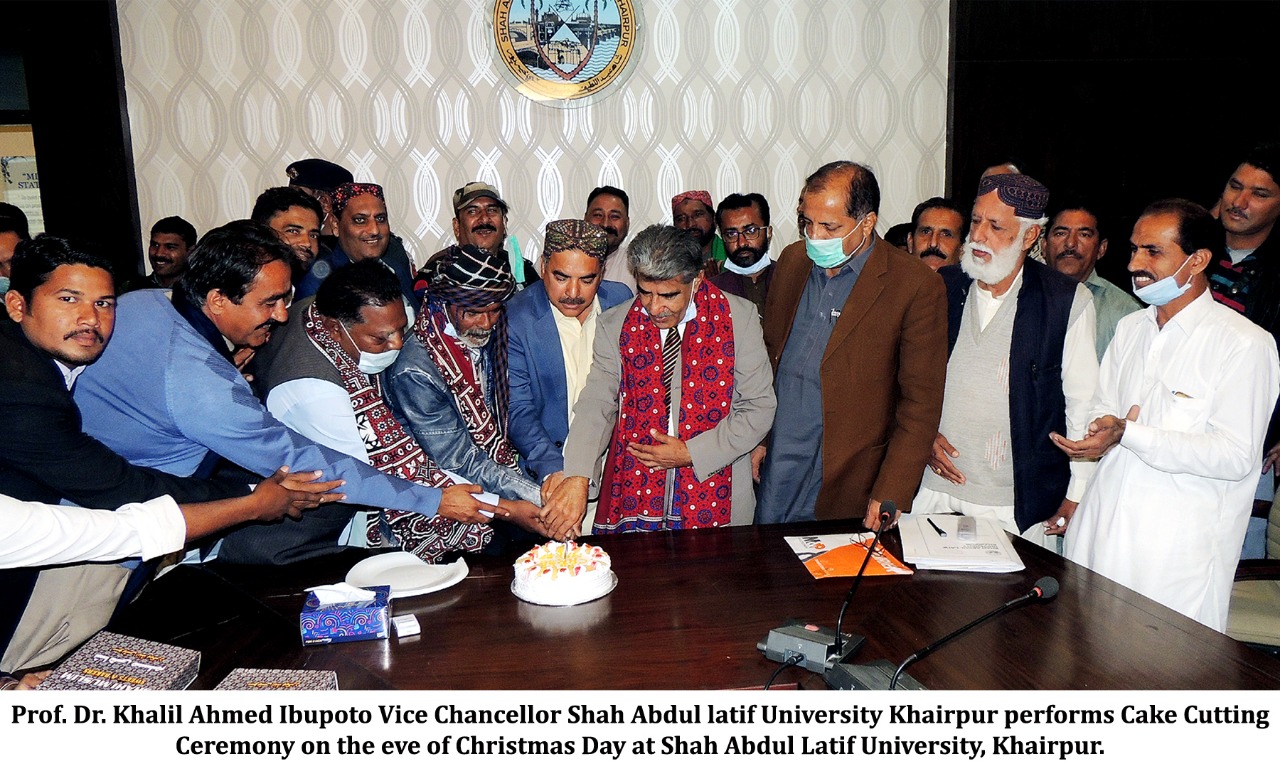 Speaking to the participants of the ceremony, Prof. Dr. Khalil Ahmed Ibupoto said, I firmly believe in religious harmony, interfaith dialogue and tolerance, because Islam teaches about the veneration for all religions. He added that Islam is religion of peace and brotherhood. On this auspicious occasion, I extend my felicitation to the Christian fraternity and our employees of Christian community. It is high time that the rights of the minorities may be promoted and protected.  

Dr. Ibupoto appreciated the efforts of EWA for organizing this ceremony to pay the homage to Christian community employees of the University.

Mr. Qalandar Bux Bozdar, President, EWA and Mr. Muhammad Aslam Ghumro, General Secretary lauded the efforts of Dr. Khalil Ahmed Ibupoto for respecting the Christian community employees. They said the University administration respects the minority communities. It is highly commended that Vice Chancellor despite financial crisis has disbursed the advance salaries to the Christian community on the auspicious occasion of Christmas.

Mr. Mureed Hussain Ibupoto, Registrar, Mr. Ghulam Shabbir Phulpoto, Controller of Examinations, Mr. Muhammad Hassan Mahesar, Mr. Tufail Mangi, Mr. Rajib Chandio, Mr. Gulzar Maseeh, Mr. Yousuf Maseeh and large number of employees were present in the ceremony.